Last comments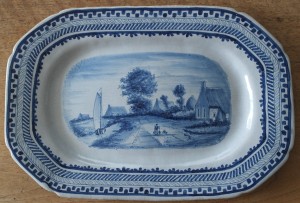 Schoteltje waarschijnlijk 17de eeuw, Delft of Noord Nederlands.
2 April 2022
Beste JPD, Helaas geen Frederik van Frijtom! De kwaliteit is niet goed genoeg. Dat kan je goed zien wanneer je werk van FvF bekijkt in het Rijks (digitaal of fysiek). Ook het randmotief doet veel later aan.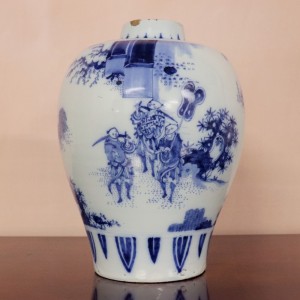 Jar
3 April 2022
Dear Thorsten, the vase has a baluster shape, and the decoration is based on a transitional Chinese porcelain vase. The shape of the vase will thus also have been copied from Chinese examples. About the background of this shape: you can find it in many cultures in various eras, as early as 1500 BC. So it is not specific to Delftware. Kind regards, Patricia Jansma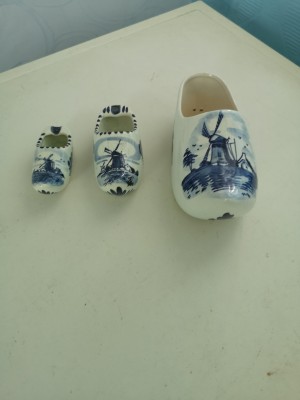 Set of shoes
29 May 2022
These little earthenware shoes have been made for the tourist market in the 20th century. The two smaller ones are ashtrays. They are not by a particular firm or maker.