Last comments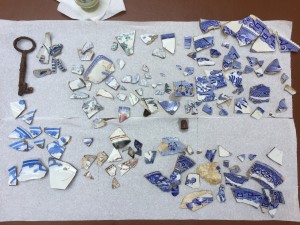 Broken and fire-damaged delftware recovered from garden digging
3 May 2021
In reply to Dear John, I didn't see any… by Suzanne Klüver
Hi Suzanne,
Apologies, I meant the video on your website about decoarations/patterns. Here:
https://www.delftsaardewerk.nl/herkennen/decoratie
Most specifically the English plate shown at approximately 01:18 on the slider. Do you know if there is a date range for the production of this particular pattern. Is it exclusively late 19th Century or did this pattern appear much earlier than that?
Thanks in advance
JD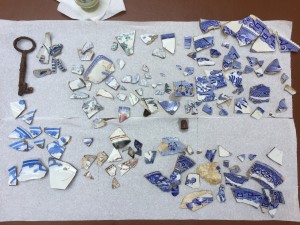 Broken and fire-damaged delftware recovered from garden digging
3 May 2021
Hi Suzanne,
thank you for your reply. Everything makes much more sense now, especially since your colleague Vincent linked me to the CC on the video. Without the English subtitles I had assumed that a similar plate in the video was Delftware. I fully understand now. Do you have a date for the English plate in the decoration video?
Thanks in Advance