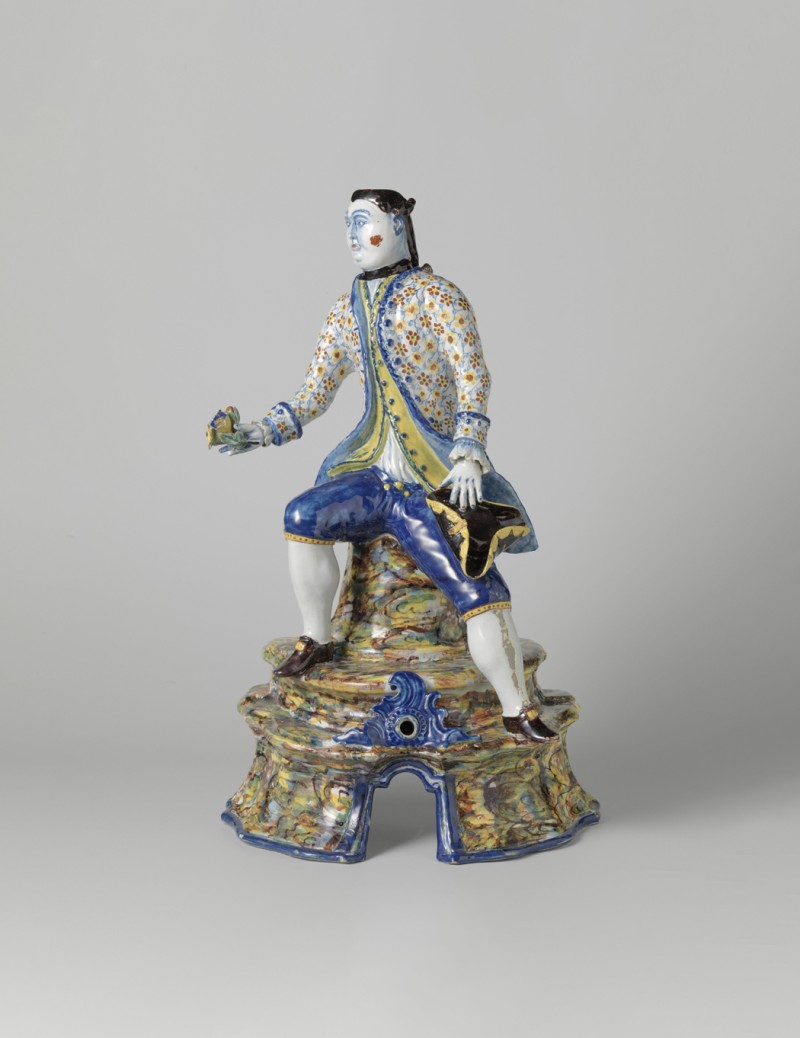 De Klaauw opened on the east side of Koornmarkt, opposite De Paauw pottery, in 1661. The 1668 fire inspection report shows that the pottery had two kilns at that time. The company was owned by no fewer than three pottery manufacturers, the Van Schoonhoven sisters.
In 1702 the pottery was put up for sale. One of the three proprietors, Elisabeth van Schoonhoven, placed an advertisement in the Amsterdamse Courant newspaper. She recommended the company as 'a fruitfull pottery named de Claeuw, a going concern, furnished with large, clean rooms'.
All the materials, the fired and unfired pots and the tools that belonged to the 'porcelain' pottery were included. It would not however be sold until 1705, to Pieter van Oosterwijck. Lambertus Sanderus ran De Klaauw from 1763 to 1806.