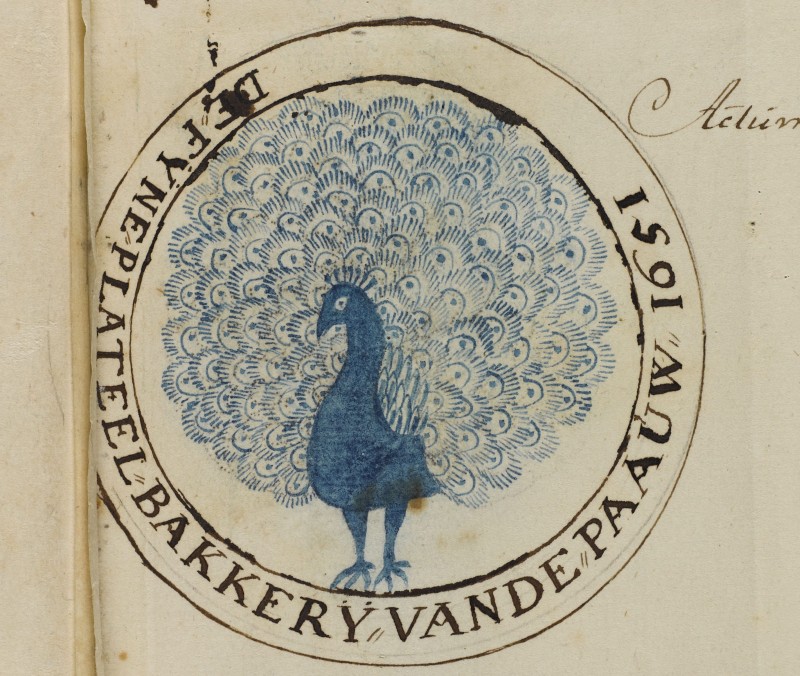 De Paauw pottery opened on the west side of Koornmarkt In 1651. The premises extended as far as the east bank of the Oude Delft canal. Rather than hanging out a wooden sign, the proprietor had the year of establishment painted on the front of the building, along with a magnificent peacock (the paauw of the name), in blue and black.
The findings of the fire inspection in 1668 show that the pottery had one kiln at the time. Just over sixty years later its production capacity had increased considerably. By the time it was sold in 1729, and again in 1740, it had two kilns.
The expansion will not have been a smooth affair. Statements given in 1666 and 1680 referred to the unprofessional installation of the kilns. The bricklayers who built the kiln were said to have produced shoddy work, which disrupted the firing process. Those at fault had done nothing to correct their mistakes, it was said.