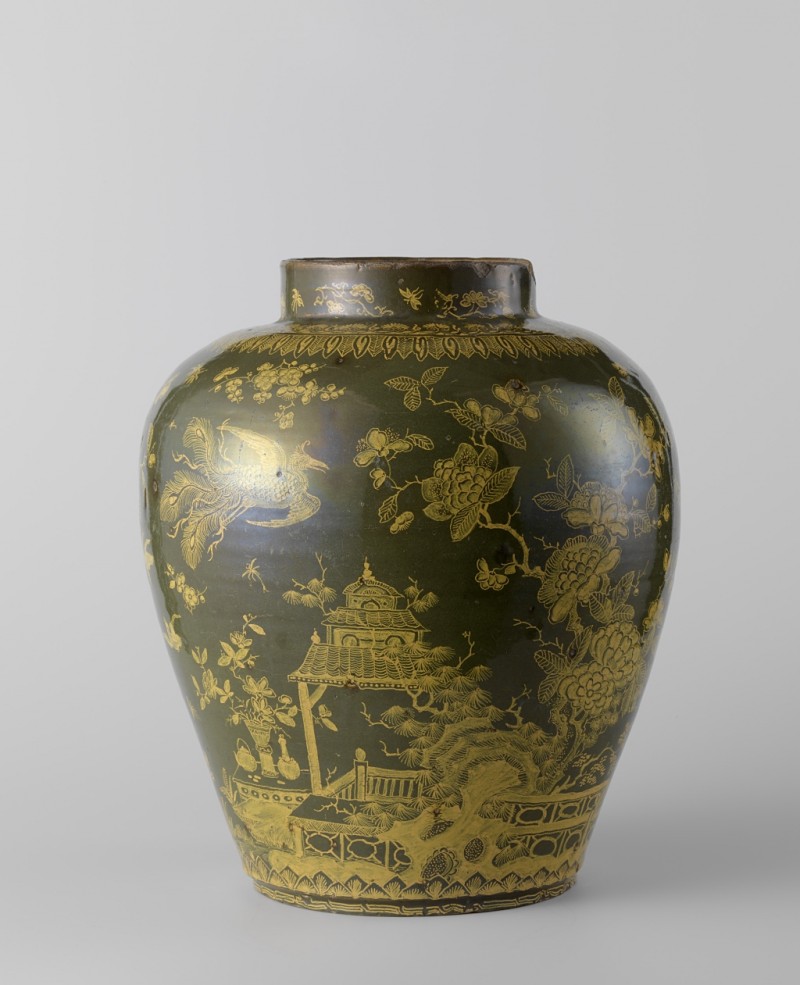 Cornelis Rochuszoon [van Bodegom or van Hoeck] established a pottery in 1606. It stood on Achterom, next to De Ham pottery. His brother-in-law Egbert Janszoon van Swennen ran the business from 1613.
In 1634 Van Swennen rented De Romeyn to his son. Van Swennen died two years later, and the business was taken over by someone from outside the family, Hermanus Maertenszoon van Outheusden. Under his management the pottery went bankrupt and he sold it to Dirck Jeronimuszoon van Kessel in 1638.
De Romeyn was expanded over time, with several new buildings being added, some of them property purchased by Van Kessel. Van Kessel's daughter-in-law, Emerentia Hendricksdochter van Noorden, assumed ownership of the company in 1671. De Romeyn subsequently changed hands many times.
In the late 17th century the pottery went into decline, but Reyer Gerritszoon Hey managed to turn its fortunes around in the early 18th century.
From 1725 to 1754 Jacob Jacobszoon Goeverneur ran De Romeyn; he was followed by Petrus van Marum (who expanded it further), Jan Janszoon van der Kloot and Jan van der Windt. The pottery was demolished in 1774.1
1Hoekstra-Klein, part 13: 17 and 28