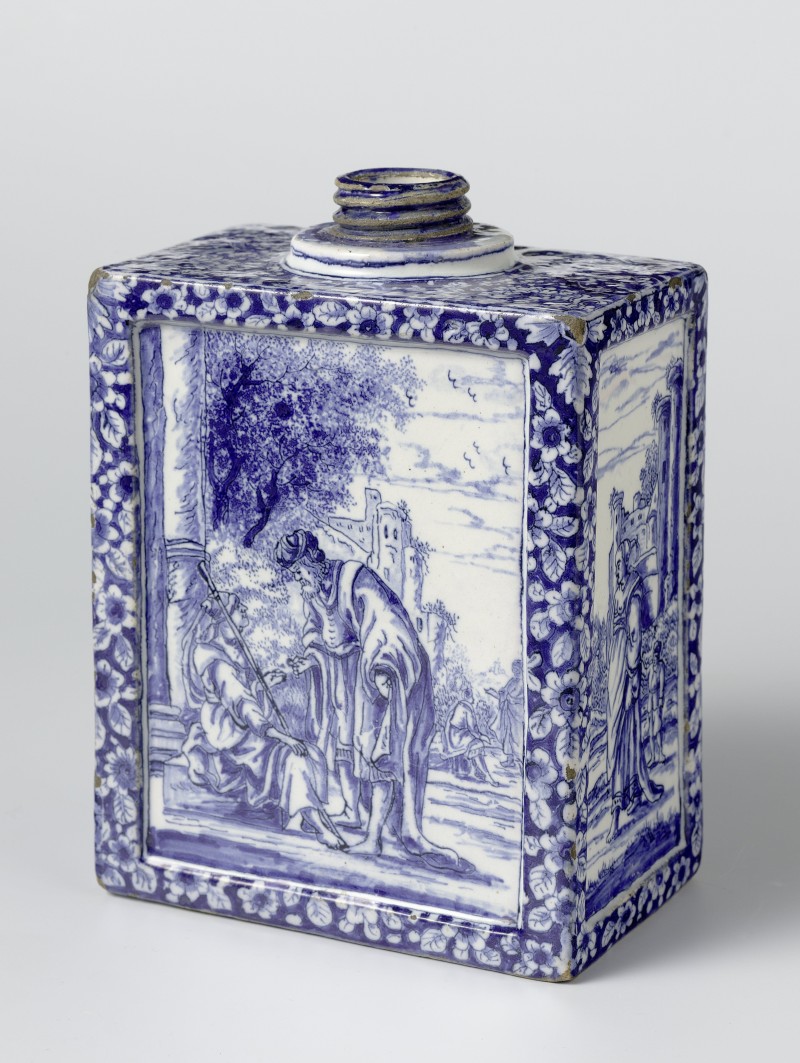 In 1613 Egbert Huygenszoon Sas established De Vergulde Boot on the east bank of De Oude Delft canal. After his death three years later his wife Vroutge Gerritsdochter van Vriescop ran the company for almost 20 years. De Vergulde Boot was subsequently owned for many years by the Van Kessel family.
In 1663 the Van Kessel estate sold the pottery to Augustinus Reygersbergen. It was subsequently owned by Gijsbrecht Cruyck, Harmen Groothuysen and the Van Dalen brothers.
Helena Juyst bought De Vergulde Boot in 1734; she was listed as winkelhoudster ('shopkeeper') in the records of the Guild of Saint Luke. Juyst sold it to Jacobus Staton in 1766. The last known proprietor of De Vergulde Boot was Willem van Blommesteijn in 1770.