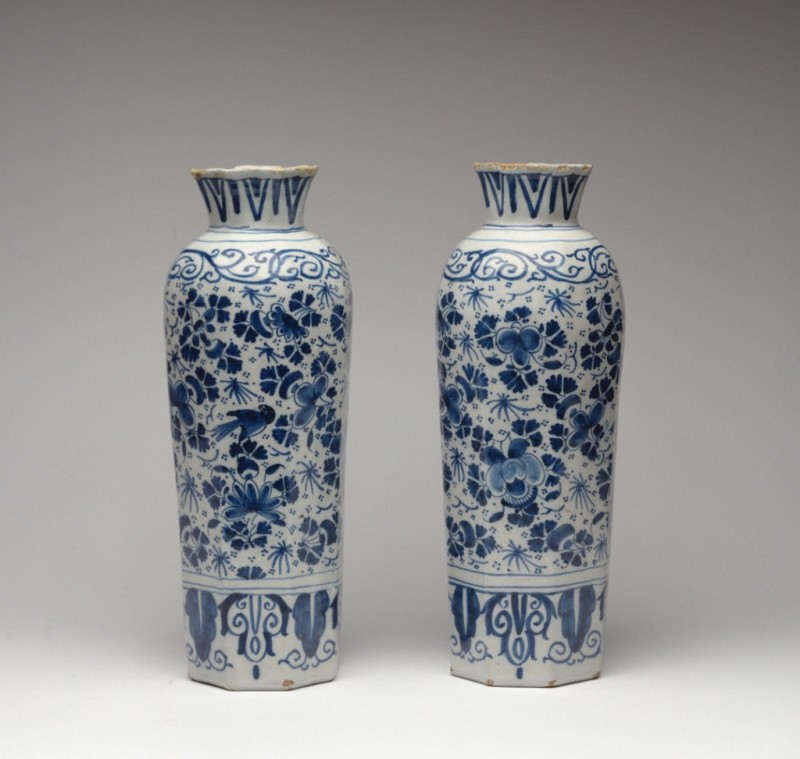 The Drie Posteleyne Astonne pottery was established on the east side of Lange Geer in 1655. The Drie Posteleyne Astonne was the first of four potteries that would be located along this waterway.
De Grieksche A opened to the north in 1657. To the south, De Metaale Pot launched operations in 1670, next to 't Fortuyn pottery, which had opened there in 1661. The widow of the founder Jeronimus Pieterszoon van Kessel (who died in 1660) sold the Drie Posteleyne Astonne in 1667, and a detailed inventory of the company was drawn up for the purpose.
After this, the company was initially in the joint ownership of Gerrit Pieterszoon Kam and De Grieksche A proprietor Wouter van Eenhoorn. After Van Eenhoorn's death in 1679 Gerrit Kam took over the management, at the age of 27. From that point to the closure of the pottery in 1804 the Drie Posteleyne Astonne pottery was continually in sole ownership. Gerrit Kam was succeeded by his son Pieter.