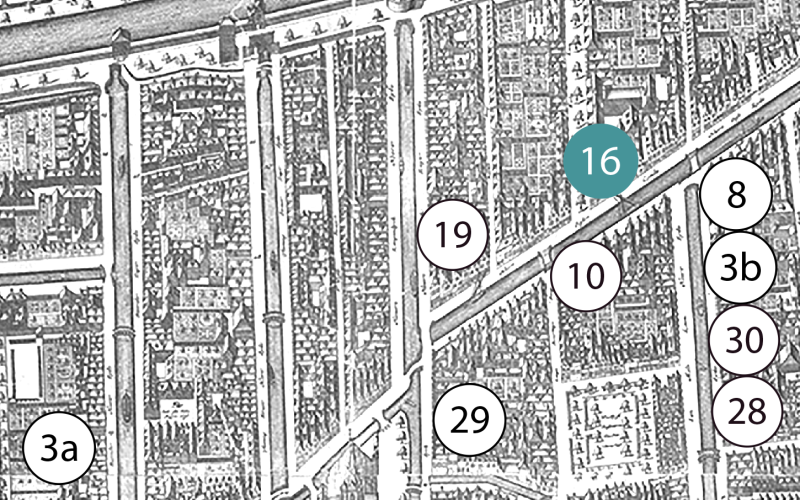 From 1650 to 1653 Samuel Pyreius van Berevelt rented premises on Oosteinde where he set up Het Hooge Huys.
Ownership of the pottery then passed to Joost Lievenszoon Kuys, and he built a house with a courtyard there.1
Willem Cleffius bought the company from Kuys in 1662 and sold it on to his brother-in-law Wouter van Eenhoorn and his nephew Johan de Weert. After De Weert's death his widow Cornelia van der Nulck managed the business.
Nicolaas Dirkszoon van der Kest was then proprietor of Het Hooge Huys from 1686 to 1692. For the next six years Gijsbrecht and Margaretha van Veen ran the company. Their nephew Franciscus Ferrier was the last owner of Het Hooge Huys, from 1721 to 1741.2