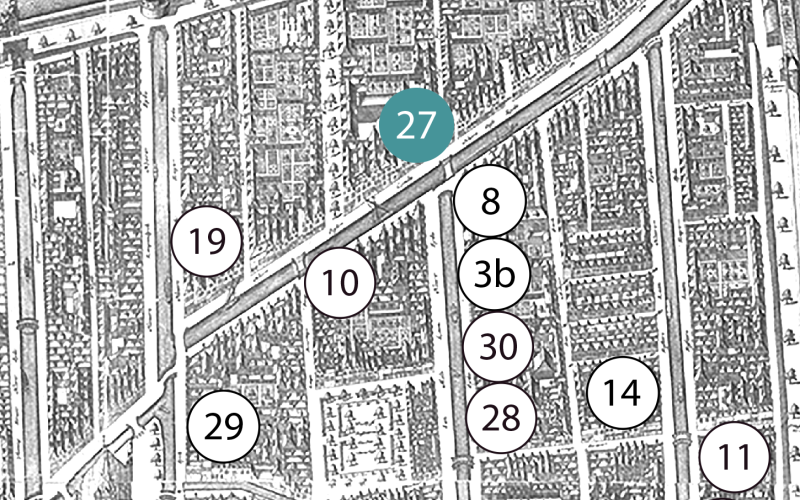 In 1605 Pouwels Bourseth opened the pottery that would be known as Rouaan from 1700 onwards. The company on Oosteinde was rented by Bourseth's son-in-law Hendrick Boickelszoon van der Burch from 1619 onwards. He officially took over the business in 1621, and was succeeded by his son in 1653.
The subsequent owners of Rouaan were Jacobus Gijsbrechtszoon van Veen and his children Gijsbrecht and Margaretha, who also ran Het Hooge Huys for a time.
In 1700 ownership of Rouaan passed to Egidius van Veen and after his death his widow Maria van der Elst took charge.
The pottery was owned by Jan Franszoon Schoonjan from 1714 to 1735, sometimes in collaboration with others. Under his management the name was changed to Het Lage Huys. Paulus van Essen bought the company then sold it on again in 1742.1
1Hoekstra-Klein, deel 16: 20-34